"You will benefit from having Sandy as your agent."
"In the spirit of full disclosure, over the past couple years I've used Sandy as my agent both as a seller and, most recently, as a home buyer. In both instances the experience has been top notch. In short, Sandy "gets it." She takes the time to genuinely understand what is important to YOU and how to achieve the desired result within your budget and time line. There is never any pressure working with Sandy and she is always available or quick to respond to any questions or concerns about the process. Her communication is excellent and keeps you well informed throughout. Most importantly, Sandy's experience and business savvy are invaluable. In each of my transactions, she made a key recommendation that not only triggered the deal but also worked to my advantage. If you're on the fence about selecting an agent, I highly recommend you give Sandy a call. You won't be disappointed."
~Doug P.
"Sandy was very informative through out the process and quick to respond and on top of everything. She made the sale of our home effortless." 
~Melissa C.
"Great experience! Knowledgeable and able to find the balance between too much/too little information. Highly recommend!"
~John H. (New homeowner in Castle Pines)
"Sandy has helped me sell and buy a home and has made the process very easy both times. She is great to work with and is very helpful. I highly recommend her!"
~Josh H. (Sold home in Lone Tree and bought in Denver)
"Without Sandy's help, we would not have purchased our first home. Sandy's expertise, patience, knowledge of real estate issues/market and straightforward advice were simply crucial in our decision to buy. But what really set her apart from other agents was her honesty and integrity. Sandy helped us lay out all of the positives and negatives of the home we purchased, while making sure she was not sugar-coating the negatives or exaggerating the positives. Sandy never encouraged us to exceed our financial abilities, but supported us to find something within our range. She LISTENED while other agents seemed only to talk.  I want to recommend her to anyone looking for a reliable, hardworking, smart, knowledgeable and trustworthy agent."
~Holly & Olivier B.
"Sandy was great. We put a contract on a new home and had to sell ours in 10 days. She was right there that day helping us through the process, keeping us on target. We held an open house the first day and we had multiple offers by day 2. She listened to us, was flexible with scheduling around our 2 kiddos schedules for showings and homework time. She helped us find our perfect home and sold ours quickly for a great price. I would recommend her to anyone!"
~Seth and Sara (Homeowners in Lone Tree)

"It was a wonderful experience having Sandy as our realtor. Sandy was so patient and professional and really worked hard for our needs! I would highly recommend her for future real estate needs!"
~Pam L.
"Sandy is very responsive, attentive, and hard-working. We had a constant stream of viewings every day for three weeks before we went under contract. She knows the Lone Tree / Highlands Ranch neighborhood better than any other realtor. She is someone that you not only want as your neighbor but also as your realtor. Out of half a dozen or so houses in our subdivision that were listed at the same time as ours, our home was the first to sell (and we were able to get top dollar). After checking the sales, I noticed that one other had sold after ours. I would highly recommend Sandy to list and sell your property."
Kyu I. (Sold home in Lone Tree)
"My wife and my decision to use Sandy goes without saying – no regrets whatsoever in choosing her to sell our home. Sandy's first visit with us confirmed our choice. Her personality shines. Her commitment and encouragement to us made the process of selling much easier. Sandy achieved our goals with "integrity and attention to detail" as she herself has quoted. Keller Williams is fortunate to have such a dedicated professional."
~Don S., (Sold home in Terra Ridge, Lone Tree)


It was a pleasure to work with Sandy! She was always professional and very helpful. Always ready to help, with good decisions, above and beyond. A big thanks to Sandy. She made the process easy. Thank you to her!
~Kay B. (Bought in Littleton and sold in Centennial)

The Best Realtor!
"Sandy recently sold my mom's condo and she did an outstanding job. She helped us navigate the challenges of selling a home and we got top dollar for the property. Would heartily recommend Sandy!"

~Lynn & Debbie (Verified by RateMyAgent)

Amazing first-time home buyer experience thanks to Sandy!
Sandy made my first-time home buying experience so amazing. She was a champion for me throughout the whole process and truly helped me find the perfect place. She knows the Denver area and surrounding areas very well and helped me find what I was looking for in exactly the right area for me. She was great at making sure I had a competitive advantage in this crazy market. Couldn't have done it without her!
~Riley H.   (Verified by RateMyAgent)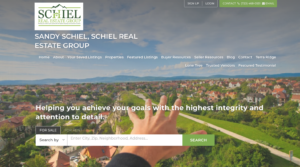 Don't hesitate to call Sandy for your best results!